SEEN BY HAND
Solo exhibition Youngeun Museum of Contemporary Art, Korea
Film teaser by Evelyn Jansen
See vimeo if the teaser below does not work. The entire film can only be viewed in an exhibition installation.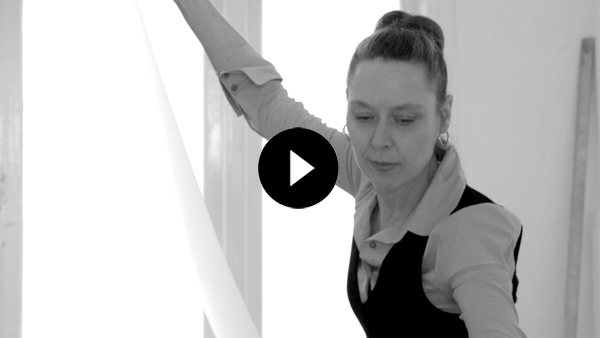 "Especially for the solo exhibition in the Youngeun Museum of Contemporary Art, film recordings were made of the work process of Alexandra Roozen. The sound of making drawings became a theme for this work. In the studio of Roozen filmmaker Evelyn Jansen walked around for a few days and visualized how Roozen examines her experiments. 'Seen by Hand' provides a brief insight into how gestures, tools and materials enter into an inseparable collaboration."
Excerpt from the exhibition text.