Apropos Art
Magazine Visual Art Centre Rotterdam
Interview by Elsbeth Grievink
Text in Dutch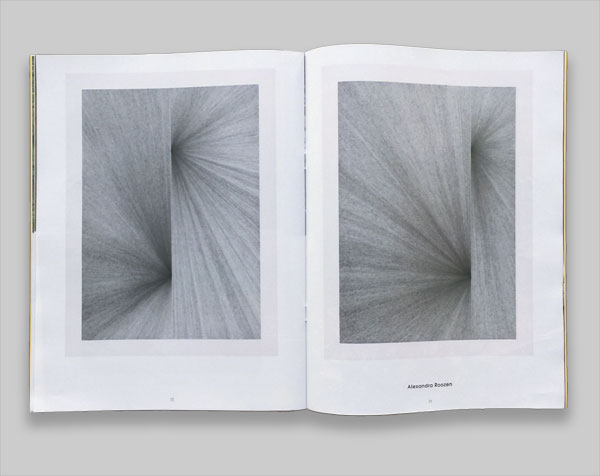 'I want to appeal not only to the eyes but also to the ears and the sense of touch.'
Alexandra Roozen's repetitive pencil drawings need to be seen in real. Up close, you get the full experience of their impact. During her studies, Alexandra Roozen became fascinated by the fundamentals of painting. She analysed and questioned every aspect: the canvas, the stretcher bars, the paint, and also the use of colour. To circumvent the symbolism of colour, Roozen deliberately chose a material with no colour associated with it: graphite – a choice to which she remains loyal. Roozen's large graphic structures explore the act of drawing through accumulations of many thousands of stripes, scratches, or dots. In doing so, she allows her work to provide her with new routes of enquiry.
How do you proceed?
'Each new series starts with a basic layout. On paper, I use an underlying pattern to predetermine every measure and every action. What I can't predict, however, is the physical aspect. The condition of my arm can change from day-to-day. Today the pressure of my hand on the paper might be a bit harder or softer than it was yesterday. If I'm stressed, then the tip of my pencil breaks more often, which shows on the paper. This aspect has a lot of influence and generates differences between one drawing and another.'
You once put a pencil in a drill. Why?
'Since my drawings are laborious, I was playing with the idea of a mechanical tool. There was a drill in the studio, so I replaced the drill bit with a pencil and was surprised by the mark it left on the paper. It led to a new question about the classical notion of the artist's hand: can something or someone else make my drawings?'
The Research & Development scheme provided support to further your enquiry into that question. How did you proceed?
'I started working with a plotter that I fitted with pencils. I soon became the machine's assistant: I had to sit next to it all the time, feeding it pencils. The results deviated from when I do the same work by hand. The basic pattern was identical, but the shading looked different. From that perspective, I could say that a machine has its own handwriting. Such realisations offer content and direction to my artistic practice.'
What's your next step?
'I'm now looking at the sensuality of drawing. By experimenting with film, I want to appeal not only to the eyes but also to the ears and the sense of touch.'
What do the experiments bring?
'They lead me to new questions, taking me deeper and deeper into that unknown world. I have to maintain my trajectory constantly, so sometimes it's hard work. But it's worth the effort when I make fantastic discoveries.'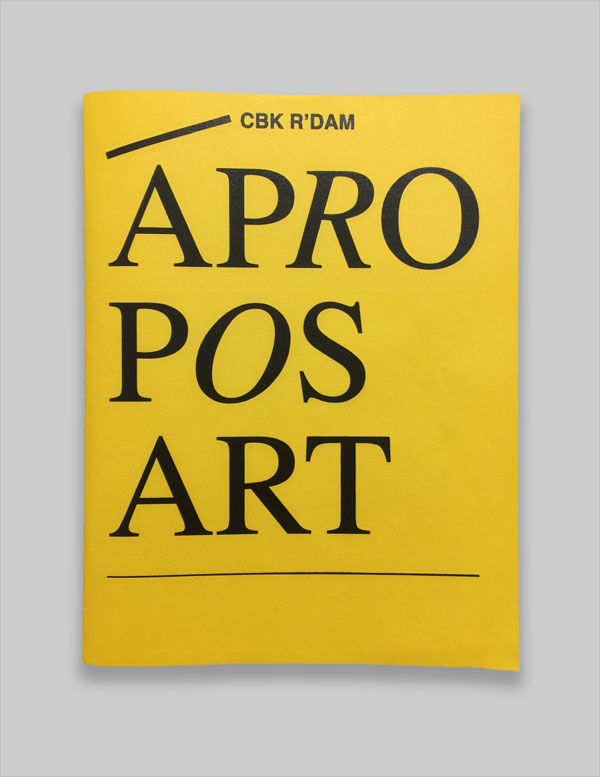 'Ik wil niet alleen de ogen, maar ook de oren en de tastzin aanspreken.'
De repetitieve potloodtekeningen van Alexandra Roozen moet je live zien. Met je neus er bovenop, ervaar je de impact ervan ten volste. Roozen raakte tijdens haar studie gefascineerd door de fundamentele schilderkunst. Het doek, spielatten, de verf: elk aspect werd door haar geanalyseerd en bevraagd. Ook het gebruik van kleur. Om de symboliek van kleur te omzeilen, koos ze heel bewust voor een materiaal waar geen kleur aan gekoppeld is: grafiet. En is daar tot op de dag van vandaag trouw aan. Middels grote, grafische structuren, die ze opbouwt uit vele duizenden streepjes, krasjes of stippen, onderzoekt Roozen de handeling van het tekenen zelf. En laat ze zich door haar eigen werk voeden met nieuwe vragen.
Hoe ga je te werk?
'Ik begin met een grondplan, als start voor elke nieuwe serie. Ik zet een basisstramien op papier, waarin ik elke afstand, elke handeling van tevoren bepaal. Wat ik echter niet kan voorspellen, is het fysieke aspect. De ene dag is mijn arm beter in vorm dan de andere. Vandaag kan de druk van mijn hand op het papier net iets harder of zachter zijn dan gisteren. Heb ik stress? Dan breekt de punt van mijn potlood vaker, wat je terugziet op het papier. Dat aspect is van grote invloed en veroorzaakt verschillen tussen de ene en de andere tekening.'
Op een dag stak je een potlood in een drilboor. Waarom?
'Omdat mijn tekeningen bewerkelijk zijn, speelde ik met de gedachte over een mechanisch hulpstuk. In de studio was een boormachine voor handen. Ik verving het boortje door een potlood en keek verrast naar het spoor dat het achterliet op papier. Het leidde tot een nieuwe vraag, over het klassieke idee over de hand des kunstenaars: kunnen mijn tekeningen ook door iets of iemand anders gemaakt worden?'
Je werd vanuit O&O gesteund om die vraag uit te diepen. Hoe heb je het aangepakt?
'Ik ben aan de slag gegaan met een plotter, waar ik potloden in stopte. Al snel werd ik de assistent van die machine: ik moest er de hele tijd naast zitten, potloden voeren. Het resultaat week af van hetzelfde werk dat ik met de hand maak. Het basisstramien was identiek, maar de arceringen verschilden. Vanuit dat perspectief kon ik stellen dat een machine een eigen handschrift heeft. Dat zijn bewustwordingen die inhoud en richting geven aan mijn praktijk als kunstenaar.'
Wat is je volgende stap?
'Ik ben nu bezig met de zintuiglijkheid van het tekenen. Door te experimenteren met film, wil ik niet alleen de ogen, maar ook de oren en de tastzin aanspreken. Dit is mede mogelijk dankzij het Mondriaan Fonds en de O&O regeling vanuit het CBK.'
Wat leveren de experimenten je op?
'Ze leiden me naar nieuwe vragen, waardoor ik steeds dieper in die onbekende wereld kom. Soms is het ploeteren, ik moet mezelf voortdurend op koers houden. Maar het is de moeite meer dan waard: ik doe de meest fantastische ontdekkingen.'